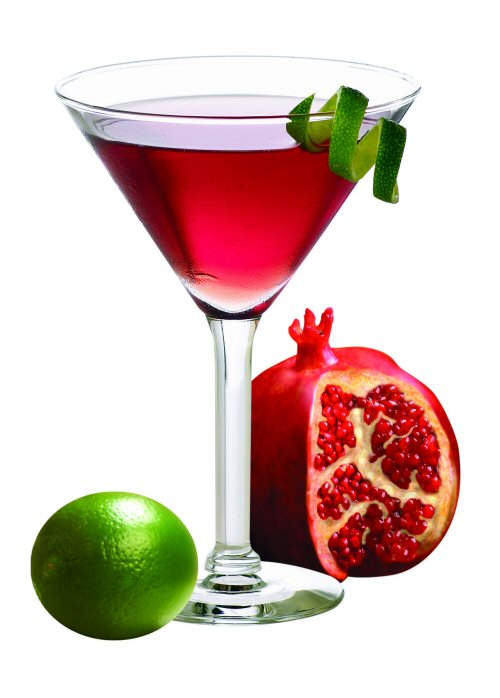 The vodka craze is far from over.

Okay, I happen to like vodka, and it's my preferred spirit for cocktails, precisely because its taste is neutral. But even if I could tell the difference, I cannot see myself going gaga over super top-shelf picks. The success of premium flavored vodkas still boggles my mind.

It was sort of interesting when I saw vodkas made from grapes and not potatoes or grains such as wheat or rye, not that it would make appreciable taste difference.

But most novelty vodkas are flavor-added vodkas, and we routinely see anything from cherries to cherimoyas, chillis to cumin. Apple, raspberry, guava, kiwi, fig, peach, lemon, lingonberry, currant, lime, melon, mandarin orange, pear, green tea, vanilla... etc. etc.

And pomegranate vodka.


I was hoping this wasn't flavored vodka, but vodka distilled from pomegranate pomace. Which sounds feasible if you consider the popularity of pomegranate wine in the Middle East, Central Asia, Eastern Europe. Not that it'll ever be a rival to the mighty grape, pomegranate is a staple ingredient, and is used for all sorts of intriguing sauces such as the Azerbaijani narsharab (narşərab), Turkish nar eksisi.

I will try a vodka distilled from pomegranates when it becomes available. Not that I could tell the difference!