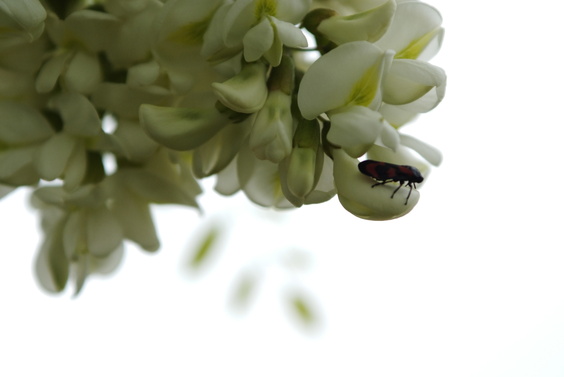 There is finally a there there in Oakland. (Rockridge, honorary Berkeley, doesn't count.)

Soft-opening of restaurant Flora (located opposite the beautiful Fox theater) yesterday soft-marked a new era of exciting downtown nightlife.

The building couldn't be any prettier. People will flock to this former floral depot no matter what, I promise. (Alas, no liquor license yet...).

Just look at the menu.
Since I couldn't find their online menu yet, I am printing it here myself.


Flora Restaurant Dinner Menu

SALADS & STARTERS

-soup of the day
-little gem lettuce, red thumb potatoes, hard cooked egg, caramelized shallot, shaved pecorino, black truffle vinaigrette
-mixed chicories, gravenstein apples, shaved fennel, point reyes blue, pomegranate vinaigrette
-red wine braised short ribs, pan gravy, crispy potatoes, cheddar cheese bechamel
-scallop crudo, serrano chile, cucumber, cilantro, fried garlic, yuzu, soy, hawaiian red salt
-house crafted wild mushroom and sheep's milk ricotta ravioli, mushroom broth, fried sage, pomegranate, shaved pepato cheese

ENTREES

-prosciutto wrapped swordfish, green risotto, citrus soup, olive oil
-grilled new york strip, housemade worcestershire, horseradish cream, potato gratin, sauteed spinach
-spiced and grilled giant shrimp, beurre monte, cauliflower pudding, grilled tardivo
-pasta norma - bucatini, eggplant, olives, marinara, ricotta salata, olive oil

- " with crisp pork and beef meatballs
-grilled chicken breast, lemon-caper sauce, mashed potatoes, roasted brussels sprouts
-house ground carmelized onion and chuck burger, french fries, 3 bean salad
- " with mccadam cheddar cheese
-butternut squash pancake, creme fraiche, roasted beets and fennel, green salad
-pan roasted duck breast, fig and port reduction, wilted cabbage, sweet potato puree

SIDES

-mashed potatoes
-sauteed spinach
-cheddar fries
-green salad
-cauliflower pudding


DESSERT

-warm apple galette, butterscotch ice cream, acacia honey
-meyer lemon, huckleberry, pomegranate-orange sorbets, crisp ginger cookie
-peanut brittle ice cream sundae, hot fudge, whipped cream, roasted salted peanuts
-buttermilk panna cotta, muddled huckleberries, shortbread cookie
-affogato-cardamom ice cream, hot blue bottle espresso, almond batons
-chocolate souffle, cacao nib creme anglaise

***
Yes, I wll definitely be there, there, again.

***
All right, all right, here's their lunch menu, too.

SOUPS AND SALADS

-soup of the day
-arugula, roasted red peppers, roasted red onions, pecans, sheep's milk feta, red wine vinaigrette
-avocado green goddess, little gems lettuce, applewood smoked bacon, cucumber, sweet 100 tomatoes, radishes, garlic croutons
-dungeness crab and shrimp louie, tomato, avocado, hard cooked egg, little gems lettuce, classic louie dressing
-red leaf lettuce, baby bok choy, shredded chicken, mango, celery, daikon, spicy red peppers, cashews, bean sprouts, mint, thai basil, cilantro, vietnamese-stye sweet lime-chili vinaigrette

SANDWICHES

-cubano - ham, roasted pork, swiss cheese, house cured pickles, mustard, rustic roll, cabbage slaw
-saltimbocca - sliced chicken breast, prosciutto, mozzarella, lemon sage aioli, greens, poppy roll, potato salad
-grilled persimmon, robiola cheese, acacia honey, arugula, levain bread, 3 bean salad
-tuna melt - house preserved local albacore, red bell pepper, red onion, cilantro, ginger, soy, cheddar cheese, greens, rustic roll, chili-orange noodles
-house ground caramelized onion and chuck burger, fries
- " with mccadam cheddar cheese

ENTREES

-butternut squash risotto, leeks, ricotta salata, dressed greens
-grilled chicken breast, lemon-caper sauce, mashed potatoes, roasted brussels sprouts
-grilled escolar, jicama, grapefruit, sweet potato puree

***
No wine list yet - why don't you try some Boylan's birch beer or Ancient Forest black tea?